Bankruptcy Lawyer in Michigan
Call
(888) 258-0651

for Your Free Consultation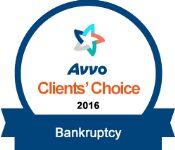 Wonder if bankruptcy is right for you? Are you ready to file for bankruptcy? Wherever you are in your pursuit of financial freedom, Hensel Law Office, PLLC can help you discover a custom approach to your debt, helping you to your fresh start. My name is Thomas Hensel, and I am a Michigan bankruptcy attorney who has helped clients throughout Michigan since 1999.
Why Choose My Michigan Bankruptcy Firm?
Debt Solutions That Are Tailored to Your Needs
$300 Starting Cost for Chapter 7 Bankruptcy
$310 Starting Cost for Chapter 13 Bankruptcy
2013, 2016 & 2017 Avvo Client's Choice Award
---
At Hensel Law Office, PLLC, you will never be treated like a case number, getting passed from paralegal to paralegal. You can expect nothing less than the fully qualified counsel that you deserve. Starting with your free case evaluation, I will be the only one who handles your case, working with you one-on-one at every step until you achieve financial freedom. My aim is to always deliver personalized, dedicated, & honest representation.
Call (888) 258-0651 to request your FREE case review!
Need answers? Ready to take the first step?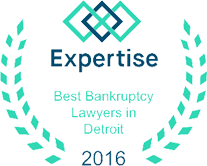 If you are looking for trusted financial and legal answers, don't hesitate to learn more from a Michigan bankruptcy lawyer in a free consultation. You can find out more about alternatives to bankruptcy, debunk bankruptcy myths, learn about life after bankruptcy, and so much more. If you're ready to get the ball rolling on your solution to debt, feel free to contact my firm today.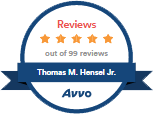 At Hensel Law Office, PLLC, you can count on having your attorney work directly with you at every stage of the bankruptcy process. Backed by 20+ years of trusted legal experience, my firm is ready to help you find an affordable, long lasting solution to your financial troubles. Don't delay your fresh start. Find out how you can get out of debt today!
Discover your personalized strategy for financial freedom! Call (888) 258-0651 to schedule a FREE consultation.